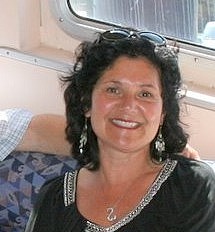 Patricia Lemme
Sales Associate, PSC | Wellfleet Office
508-284-2615
508-284-2615
508-349-0094
About Patricia
I'm offering a special to my Buyers for a FREE Home Inspection or to my Sellers for a Free Septic Inspection, contact me for the details!
Thank you so much for looking over my profile. I would like to introduce myself so that you feel confident in working with me. I've lived on the Cape since 1974 having first moved to Provincetown when I was 18. I raised my family in Provincetown and my husband and I fished for a living for many years. In 1998 we moved to beautiful Wellfleet and have lived here ever since. I became a Realtor after moving to Wellfleet and I've been a top producer consistently year after year!
The Outer Cape is a very special location. Eastham has expansive beautiful bay and ocean beaches; Wellfleet has a quaint downtown and a large beautiful wharf and marina. Truro has rolling hills, special hidden roads and is very rural. Provincetown has a large waterfront town with hundreds of shops, restaurants and entertainment. The added bonus to all 4 of these towns is the Cape Cod National Seashore which has over 20 miles of pristine Oceanside beaches that will take your breath away! After all these years I still am in awe of all the beautiful beaches and natural beauty of Cape Cod! When you work with me my enthusiasm is apparent and that my love of the Outer Cape will help you find the right place for yourself. I love my job, selling Real Estate, helping buyers find the just right property and helping sellers move on to their future goals. I work full time and year round, I'm a Top Producer and I'm dedicated to making your transaction as smooth and easy as possible! I was the Number One Agent in my Kinlin Grover office for 2013!
If you enjoy Facebook here it the link to my Facebook page, I have a lot of fun with it and keep up on local info! https://www.facebook.com/PattyLemme
My email address: plemme@kinlingrover.com and my cell phone is 508-284-2615, feel free to email, call or text me!
Thanks again for looking over my profile; I look forward to hearing from you soon,
Warm regards,
Patty
Real Estate Listings